[Music] Kev2tite – Cloud 9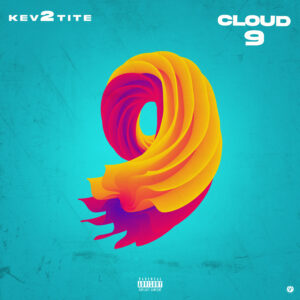 Kev2tite – Cloud 9
---
Nice sound from Kev2tite coming through with a banging beat and exceptional tune. He title this Cloud 9
Kev2tite had been confirmed very talented in the music industry with a lot of hit tracks in the past such as Pincode and lots more. He is a very talented singer and artiste
Nice soun are very pleasant to the ear. Apparently, Kev2tite had carved his genre of music to be very exceptional and special. Fans within and diaspora had given a lot of accolades to his music. Listen to this new jam.
"Cloud 9" is a buoyant and ethereal song that invokes feelings of euphoria. The luscious beats and playful guitar riffs create a dreamy atmosphere that's perfect for dancing or simply losing oneself in the music.
The lyrics speak of being in a state of absolute bliss and the transcendence that comes with it, encouraging listeners to let go of their worries and embrace the present moment.
The vocals are smooth and soothing, with a touch of whimsy that adds to the song's overall charm. "Cloud 9" captures the essence of joy and represents the ultimate escape from the stresses of everyday life. It's a song that's sure to lift your spirits and leave you feeling on top of the world.
Listen & Download Below
---