[Music] Kosere ft Airboy – Somebody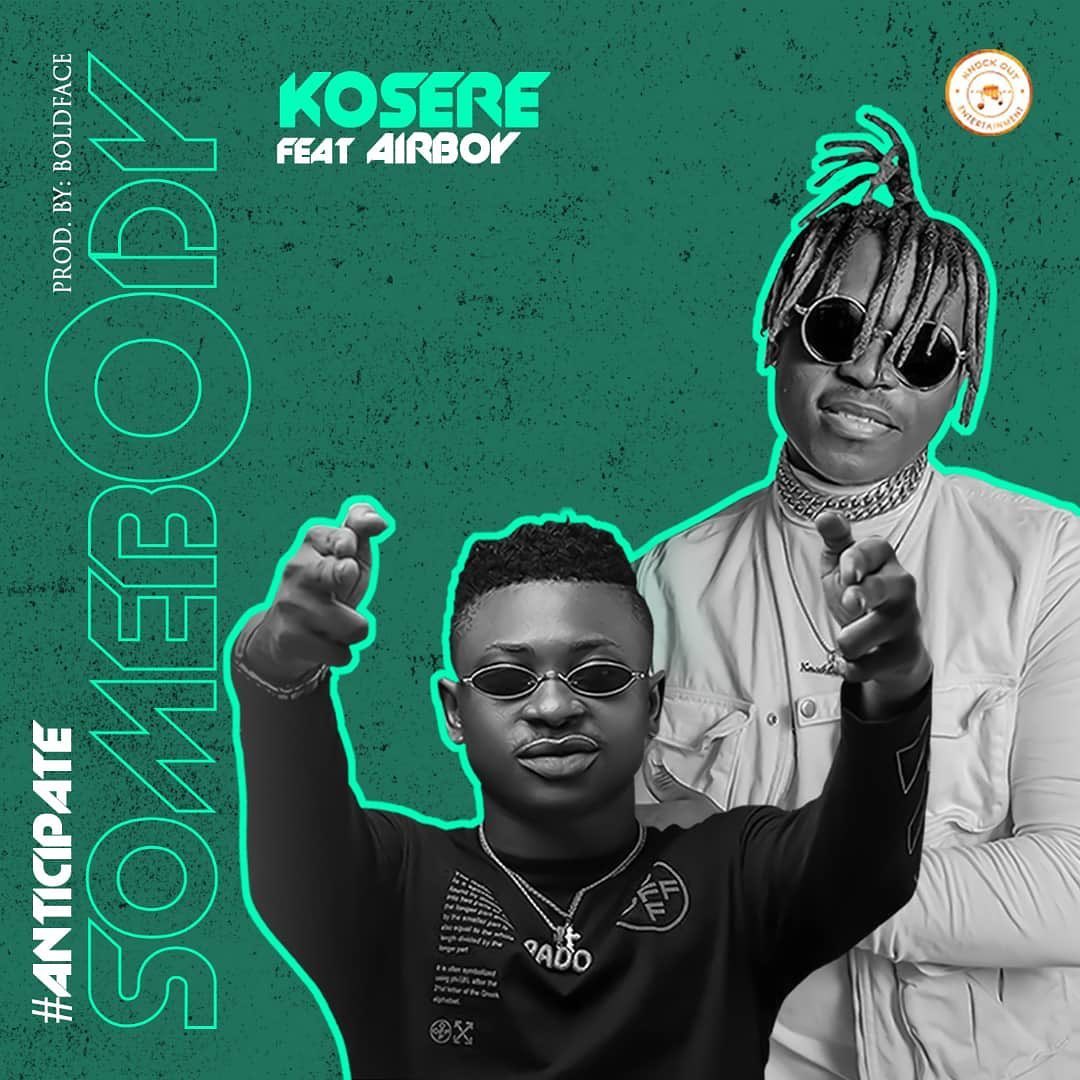 Download Kosere ft Airboy – Somebody @ mrbloaded.com
Kosere ft Airboy on a new track titled Somebody. Kosere is far most heard artist in Nigeria. He dropped hit tracks so far which had gained prominence in the music industry.
Somebody is a song written by Kosere faturing Airboy. Production credits goes to Boldface. Consequently, Kosere had featured lots of top artiste like himself such as 9ice, K crown, Idowest, Oladips, Pasuma and lots more. His music is far heard worldwide.
He had decided to satisfy his fans, family and people on putting down hit tracks with real significance. Kosere had worked with Mrbloaded in-house producer Mister B on a track titled Pamurogodo which gained prominence featuring K Crown and Natty.
Anticipate Somebody