[Music] Mt.Sinai Youth Choir – Christ our messiah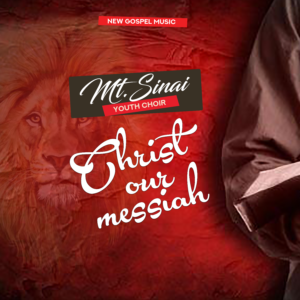 Mt.Sinai Youth Choir – Christ our messiah
---
New gospel music from Mt.Sinai Youth Choir titled Christ our messiah. This is an addictive and powerfully worded song composed by Mt.Sinai Youth Choir.
True gospel music is an exhibition of minding edification with spirit filled lyrics and instrumentation. You will be willing to hear this new gospel music.
Christ our messiah is a song which adores the son of God, giving recognition to his holiness and worthiness.
Listen Below
---
[audiomack background="1″ src="https://audiomack.com/embed/song/mrbloaded/mtsinai-youth-choir-messiah"]
---