[Music] Thrill6 – Whatsapp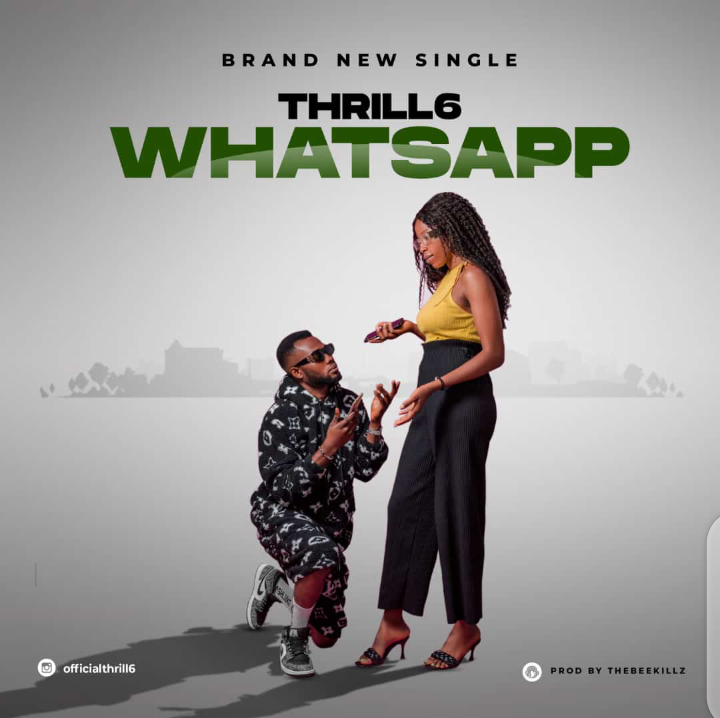 Thrill6 – Whatsapp
---
So hot! Thrill6 comes banging with a new amazing track titled Whatsapp. He had been commended for his extra effort so far in getting a new aspect to music making.
THRILL6 returns with a brand new single titled "WHATSAPP" WHATSAPP is an emotional love song.
The new single serves as a follow up to his previously heard single titled, "SHAYO". THRILL6 new song (WHATSAPP) is an emotional love song that contains sweet melodies and banging instrumentals oriented beat that won't make u stop thinking about your LOML, most especially the ones that block you on whatsapp.
The lyrics and chorus are a sing-along one with a very nice catchy hook which make it unique and hear appealing… Trust me this is a song that will soon become every music lovers and DJs favorite.  WHATSAPP was produced by Thebeekillz.
Listen & Download Below
---
[audiomack background="1″ src="https://audiomack.com/embed/song/thrill6/whatsapp"]
---