A MUST READ!!! Would This Burna Boy's Act Not Be The End Of His Sprouting Career?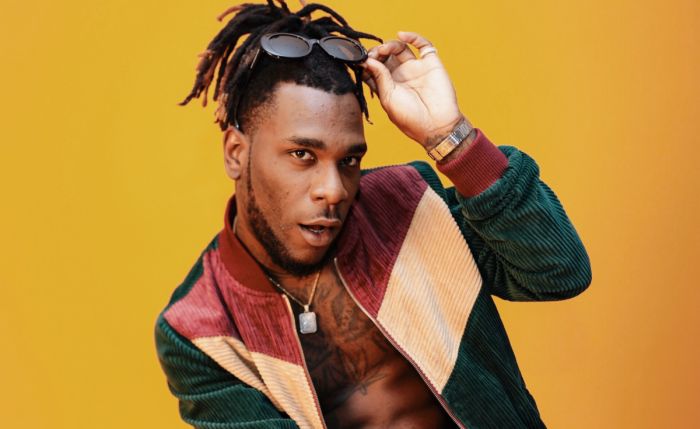 I guess people were surprised when they saw that video of Burna Boy demeaning act recently. It was shocking and yet it looked somehow to people while they were watching.
Because?
Never in the history of we following celebrities by reading and watching videos of them at concerts have we seen this latest cowardly act.
Yeah, there have been few ones that have been surprising like Wizkid prostrating for a fan at Made In Lagos or D'banj rocking a fan live on stage. All in all, they are abnormal and surprising behaviors of superstars.
But then, have you imagined you going to a Wizkid Made In Lagos or Olamide's OLIC concert then while performing, he stops to address the crowd and points to you to leave because,
Your Face is not encouraging?
Lol, for fxcks sake, who does that. Only one person. Burna Boy
At the Atlanta leg of his African Giant concert, Burna Boy ordered two people out of the venue just because they were not dancing and their face was not encouraging.
POSSIBLE CONSEQUENCE ON BURNA BOY
Won't this lead to a low turnout in fans who would normally troop to Burna Boy concert in thousands just because who knows, Burna Boy might again compel them to dance or drive them outside just because they can't dance?
Won't this lead to a boycott of Burna Boy songs?
Put yourself into that guy's shoes who was embarrassed amongst the whole crowd? What would you do? Would you continue to listen to Burna Boy songs or be the one to preach against him?
If I was that guy, I would go home, discard every Burna Boy CD I have, delete every Burna Boy content on my phone and instruct my children and wife not to listen to any Burna Boy song again or mention his name.
You might say that's too much? But it hurts to be disgraced in front of other people. We are all humans.
One angry fan could motivate all other people to cancel Burna Boy in that particular community.
But Guys ?
What Do You Think?
What Would You Do If You Were The One Sent Out By Burna Boy?
Let's hear from you
Drop your comments
About The Author