New Minimum Wage: Don't Increase Personal Income Tax – NLC Warns Buhari Regime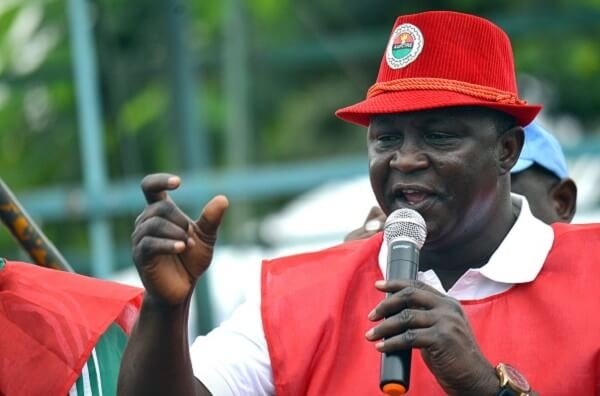 Ayuba Wabba, the President of the Nigerian Labour Congress has urged the President Muhammadu Buhari regime not to increase personal income tax, electricity tariff and prices of petroleum products after agreeing on minimum wage for all levels of workers.
The government reached a consensus on the implementation of the new minimum wage on Friday after long hours of consultation between the parties.
A resolution was finally reached early yesterday when labour accepted a 23.2 percent salary increase for workers on level 07; 20 percent for those on level 08; 19 percent for level 09; 16 percent for levels 10 to 14 and 14 percent for levels 15 to 17.
Reacting to the agreement, the labour union president described the signing of the agreement as a victory for Nigerian workers.
He said: "We want to thank all Nigerian workers and our affiliated unions for their support, solidarity, and unity of purpose throughout the difficult negotiations. It is heartwarming that the process was eventually rewarding.
"We must say that, as always, we were disappointed by the antics of those whose interest lies elsewhere than the common goal of protecting and advancing the interest of ordinary Nigerian workers.
"We wish to emphasize that the hard-won salary adjustment will benefit all categories of workers including those in the military and para-military services.
Apart from workers, the recent salary increase will also benefit ordinary citizens, especially those in the informal sector as the increase in the available disposable income of workers will translate into a stronger purchasing power for our people.
"This will however only be sustainable if traders and providers of essential services refrain from artificial inflation of the prices of goods and services. It makes more sense to sell more at a stable price
than sell little or nothing at inflated prices.
Certainly, we have learnt from our past mistakes that inflation of prices with adjustment in salaries is a roulette game in which the downtrodden masses are the victims.
About The Author