oyin Abraham Doesn't Have A Car Or A House, Lied About Giving Birth In London – Lizzy Anjorin Blows Hot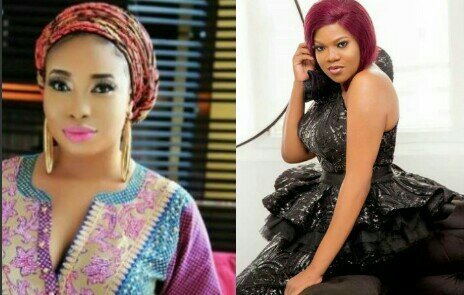 Lizzy Anjorin has addressed her fight with Toyin Abraham which turn a different turn after she accused her (Toyin) of using several
fake accounts to troll her colleagues and also owning an Instagram blog which reported that she was subjected to a drug search at a Saudi airport.
The businesswoman and actress who was served legal papers earlier today over alleged defamation by Toyin Abraham debunked claims of being jealous of the mother of one.
She stated that they are not on the same level and she can't be jealous of someone who doesn't have a car, own a house and also lied about giving birth in London.
She also alleged that Toyin Abraham gave birth in a traditional house in Nigeria and waited for 10 days to share news of her baby's arrival.
Insisting that she has a good mind and doesn't pull other people down, Lizzy Anjorin further claimed that the "Ghost and the Tout" actress borrowed clothes for her maternity shoot.
The actress concluded by telling her colleague to groom her fans to learn a craft instead of joining her to attack those perceived to be her enemies.
About The Author