[Throwback Music] Bracket – Yori Yori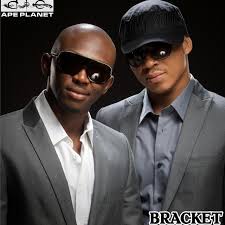 Download Bracket – Yori Yori @ mrbloaded.com
"Yori Yori" is no doubt one of the songs that rocked every part of the Country decades ago.
"Yori Yori" is obviously no strange tune to the ears. It has this feel-good effect that pulls you out from a deep soliloquy into a very glowing mood. Word was that the singing duo, Bracket never imagined that a song they thought so little of would have potentials to become so big. And like we would say in a phrase that has become parlance, they never hesperrerit.
Today's throwback samples the afro sensational number off their second studio album titled Least Expected, released 2009. Reboot yourself!
On this week Throwback  on Mrbloaded, we present to you the Love laced jam from the Talented duo "Bracket". Enjoy it.
Listen & Download "Bracket – Yori Yori" below:-
About The Author