Unbelievable! Owl Flies Inside MFM HQ Church With Skimpy Skirt (See Photo)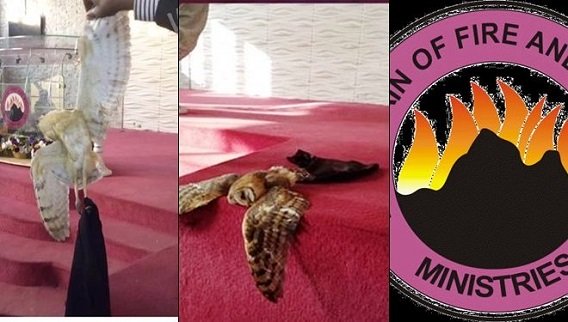 A strange image of an owl bird has gone viral on the internet revealing it also carried a skimpy skirt when it flew inside the headquarters MFM in Lagos.
According to a Facebook user, the incident happened during the church's Sunday breakthrough service.
The mission of the strange owl is not yet known. But social media users say that it is one is not for the blessing of the church; because owls have been tagged evil over the years.
See photos below:-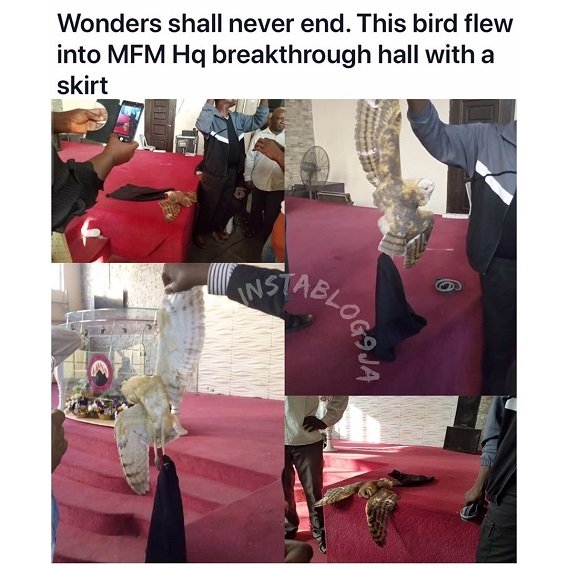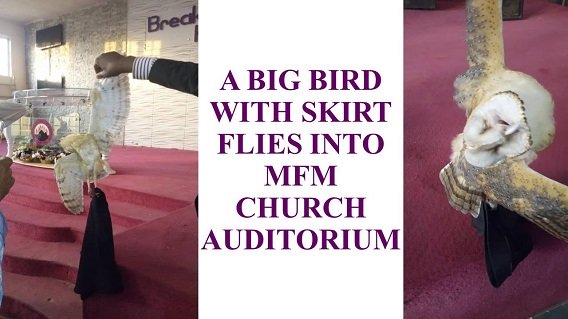 Meanwhile, a Pastor has ordered his congregation to drink his bathwater as he showers on the altar. The bizarre incident was captured in a recent video that surfaced online.
Since the video surfaced on social media, it has received a mixed reaction.
The Ghanaian pastor was spotted in his boxers taking a dip in a barrel filled with water in the church. However shortly after speaking to his church members; they were spotted lining up to drink from a cup filled with his bathwater.
Local news platforms reported that the Pastor told his members that God instructed him to pull off the act. Further, he had informed them that anyone who drinks from his bathwater will get more blessings.
About The Author