Wande Coal – "Legend Or No Legend" Full Album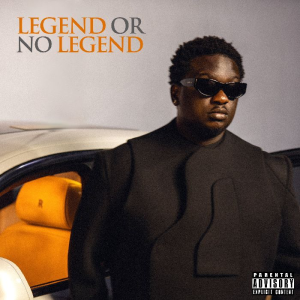 Wande Coal – "Legend Or No Legend" Full Album
Wande Coal, the legendary Nigerian singer-songwriter, is back with his highly anticipated fourth studio album titled "Legend Or No Legend."
This extraordinary project showcases his remarkable talent and musical prowess, solidifying his position as one of Africa's most iconic artists.
"Legend Or No Legend" features a stellar lineup of collaborations, including renowned artists T-Pain, Olamide, Wizkid, and Fireboy DML. Together, they have created an album that transcends boundaries and resonates with music enthusiasts worldwide.
Building upon the success of his previous albums, "REALMS," "WANTED," and "Mushin 2 Mo'Hits," his latest offering is a testament to his growth as an artist and his unwavering commitment to delivering exceptional music. "Legend Or No Legend" presents thirteen captivating tracks, each carefully crafted to showcase his signature sound and lyrical depth.
Fans can expect an immersive experience as Wande Coaleffortlessly navigates various genres, from afrobeats to R&B and beyond. With infectious melodies, captivating hooks, and thought-provoking lyrics, this album is set to captivate listeners and leave a lasting impression.
Wande Coal's musical genius shines through in tracks such as "Streets," featuring the acclaimed T-Pain, where they seamlessly blend their unique styles to create an instant classic. "Kpe Paso" is a collaboration with the versatile Olamide, showcasing their incredible chemistry and dynamic energy.
The album also includes a powerful collaboration with Wizkid on the track "Ebelebe," where their combined artistry creates an unforgettable sonic experience. Additionally, Wande Coal teams up with the sensational Fireboy DML on "Jabo," delivering a soulful and heartfelt performance.
With "Legend Or No Legend," Wande Coal continues to push boundaries and cement his status as an icon in the African music industry. This album is a testament to his dedication, creativity, and ability to evolve as an artist while staying true to his roots.
"Legend Or No Legend" is now available on all major music platforms, ensuring that fans worldwide can experience the magic of Wande Coal's musical journey.
Prepare to be mesmerized by this exceptional body of work, as Wande Coal solidifies his place among the legends.
---
About The Author