Wande Coal – Ololufe >> Mrbloaded | Audio & Lyrics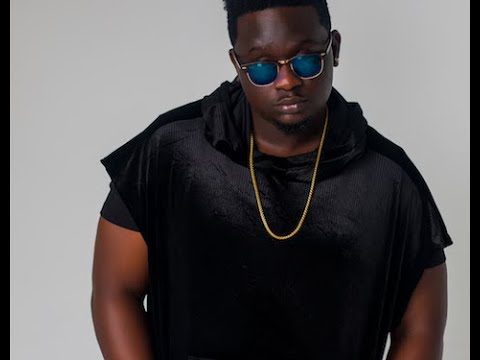 Wande Coal – ololufe – Download Mp3 ( Audio & Lyrics)
---
This is a reminder, if you haven't heard this track before now, then you have it now. We all loved this song back then in 2007, So i stumbled on it recently and decided to upload it and refresh your memory of our dear Black Diamond act Wande Coal with Ololufe as #MrbloadedloadedThrowbackMusic for this week.
This is still one of those songs you can never get tired of listening to no matter how many times you've heard it. The song is too emotional with deep message carried along with Wande Coal's soprano voice he used in the song. Ololufe is forever evergreen which I'm sure no one would want to dispute.
| | |
| --- | --- |
| Birth name | Oluwatobi Wande Ojosipe |
| Born |  Lagos Island, Lagos, Nigeria |
| Genres | |
| Occupation(s) | |
| Instruments | Vocals |
| Years active | 2011–present |
| Labels | Doro Musik Gang |
| Associated acts | |
CLICK HERE TO READ HIS BIOGRAPHY
Year
Single
Album
2008
"Bumper2Bumper"
Mushin 2 Mohits
"You Bad"(Featuring D'Banj)
"Taboo"
"Who Born The Maga" (Featuring KaySwitch)
2011
"Go Low"
"Been Long You Saw Me" (Featuring Don Jazzy)
"Private Trips"
2012
"See Mi Ri"
Solar Plexus
"Forever"
"Pretty Girls"
2013
"The Kick"(Featuring Don Jazzy)
"Rotate"
"Baby Face"
2014
"My Way"
Wanted
"Baby Hello"
2015
"Ashimapeyin"
Wanted

"Same Shit"(Featuring AKA)

Wanted
2017
"Iskaba"(Featuring DJ Tunez)
"Ballerz"
"Oh No No"
"Funkeh"
"Turkey Nla"
2018
"So Mi So"
2020
"Again"
Listen & Download "Wande Coal – Ololufe" Below;
---
Wande Coal – Ololufe Lyrics
Instrumentals,.
Oh,..oh,,.no,,no,,.oh oh
Girl remember
You're the girl for me
It is you that I want
That I need
You know (2x)
VERSES 1
Baby you are supposed to be
Everything that I always need
Can't believe I'm staying here
Bringing out this whole story
Loving you was a fairytale
Something I would always trail
Can't believe I could say this day
I wish that I could say it's okay
BRIDGE
You're my everything
I can't even say I need
Because of the love you bring
That's why I will always sing
And every time I'm weak
And every time I sleep
I know I'm still dreaming about you
CHORUS
(2x)
Ololufe
Jo wa ma i lo
Iwo ni mo fe ni aye mi
VERSE 2
You said this picture
It's about our future
I want you to be my wife, my bride, and
I want you to have my child, my life
Baby tell me no resigning
Cause If you leave me I know I'll be dying
And I know if not for u
Where would I be
BRIDGE AND CHORUS
VERSE 3
She says, she loves me
She says, she needs me
She says she wants me
*Ajoma ferawa(2 xs)*
In sickness, in Health
For richer or poorer,..
Would you be my friend,.
Would you bear my children
In sickness, in Health
For richer or poorer,..
Would you be my friend,.
And the only thing *that *I want you *is *2 say,,,,,.
I do,.. I do,,. I do,.. I do,,.
Oh my love I'm down on my knees
Still begging u please, stay with my kids
How do I leave another day without you in my life
Ma,..e,*lo* (2x)
*Towo..ba..de..sho..ma..bami..na*
*Iwo*,ni,mofe,ni,ayemi
Tomo..ba..dey..oh.. Sho..ma..ba..mi..to
Na you when I spend my money for
*Ti..le,ba..dey..oh..*
Sho..ma..ba..mi..gbe
I wanna stay with you,.. All my life,..
Ti..ku..ba..de
*Sho..ma,.bami,..lo*
Ba..mi..lo..2x
Aye..mi..
About The Author