WHAT IS THE NEWS IN THE PALACE?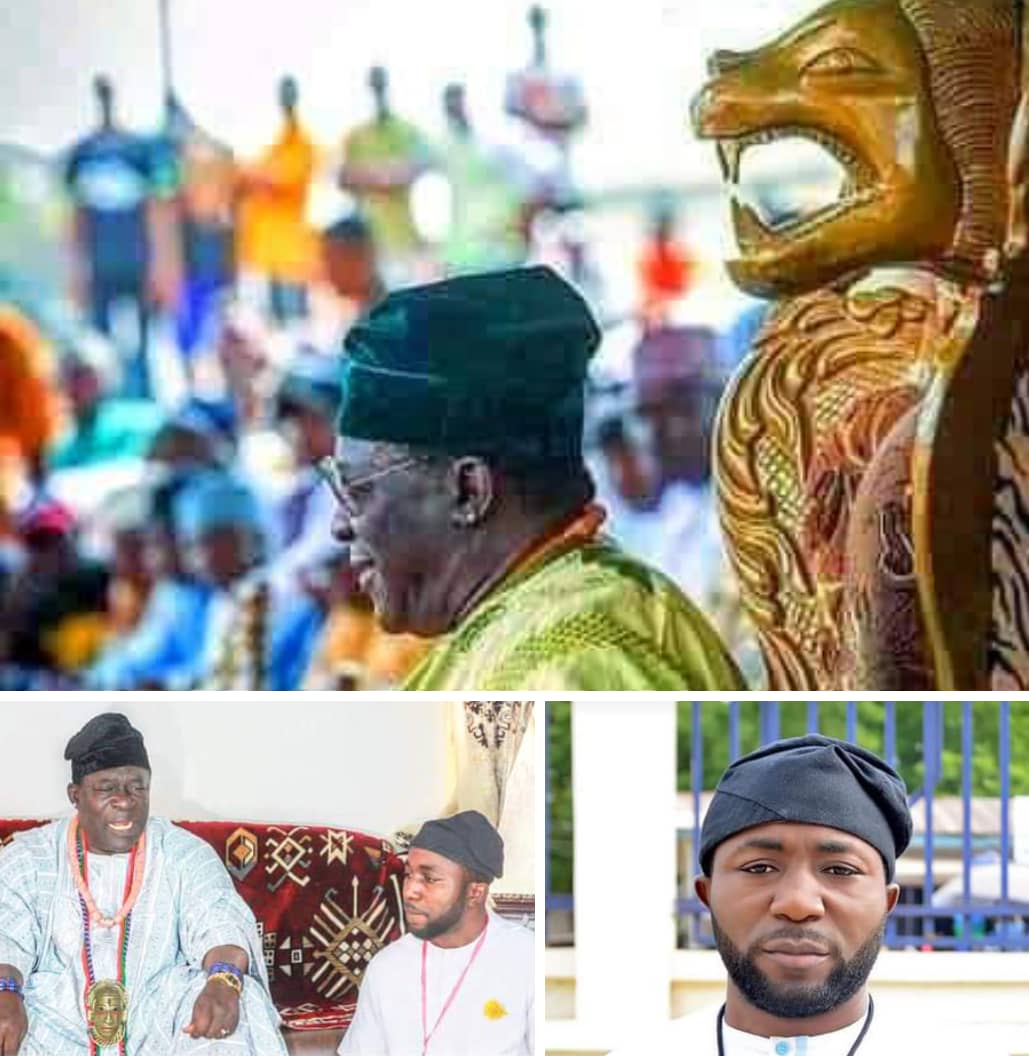 WHAT IS THE NEWS IN THE PALACE?
The Sun rose with all the features of light, verve, liveliness, and spright on a Thursday morning of a dying day of August, 2020 in Abuja, but instantly became opaque. It withdrew its light and splashed a dull, light-tight, and glaucous weather on the landscape.
The message from this monarch of the galaxy was soon to be decoded at a caregiver spot where an epitome of gallantry, a progeny of invincibility, a Warrior of warriors, and an accomplished archer and hunter had kitted for a hunting expedition convened by the Supreme Huntsman.
In twos and threes, a sea of humanity flowed to the cant location and broke into deltas of human clusters. Whispers, hushed voices, and emotive expletives weaved into a welter of passionate extolment that hailed his steps to the great hunting expedition.
The Sun recognised its own and withdrew its light even as the clouds morphed into flamy glow in honorific endorsement of the supreme journey of the huntsman.
And who is the huntsman that even the elements deferred to? Gabaaidu is his name! The true son of the Fig Tree that produces fruits without budding! The lover of Igala people and land! A sage on his father's throne. The Recoverer of Igala's lost territories! The pivot of Igala unity! A dogged custodian of Igala's essence! The one who navigates a virgin forest without a pathfinder! The restorer of Igala's cultural practices that suffered three score years of prohibition! A true progeny of Aj'Ocholi royal lineage!
His Royal Eminence, Michael Idakwo Ameh Oboni II is the name he bears to share a space with us in humanity. We cannot thank him enough for using just eight years to kick start the processes for Igala unification; electrification of Igala land; strengthening the linkages between Igala and their satellite language groups across Nigeria; ensuring the return of Ete people in Enugu State to their ancestral homeland via judicial pronouncements; etc.etc.
It is usually so that whatever sweetens is brief. This hunting expedition has come too sudden and sooner than expected. Now the mother hen has strayed far into the bush, exposing her chickens to the hawks! *_Gabaaidu, On'egwu ki t'eju kpoooloo!!!_* After a while return to see how your subjects are faring. Onwu de yi ke ooo!
Sunday Attabo
Director, Oma Igala Voice