PLEASE HELP!!! "My Sister Is On The Verge Of Making The Worst Mistake Of Her Life"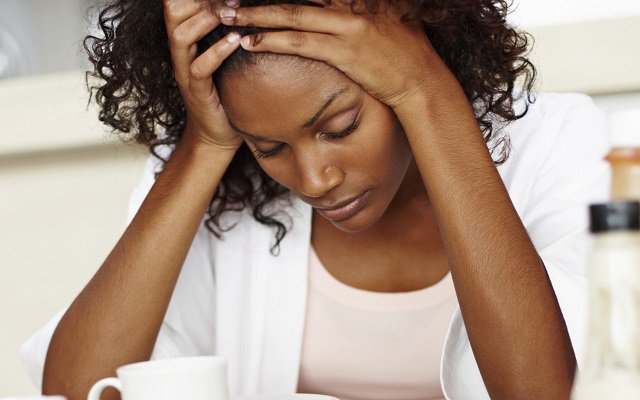 Hi guys, I i need your sincere advice pls.
My sister is a divorcee with two kids she is solely responsible for. Life has not been fair to her.
Finally, God brought a cute man who is based in the UK her way, the man is willing to marry her and take her to the states, he has come to see our parents and also took her to see his, they have agreed to tie the nut in December this year.
The guy is currently in Nigeria and has been begging my sister to get pregnant for him, my sister knows for sure he will marry her once she is pregnant but doesn't want to so that pregnancy doesn't stop her from meeting other guys pending when he comes to pay her dowry. Note, they met in the club but the man still overlooked it and still proposed marriage to her.
Sincerely speaking, she wants to settle down with him but her problem is that she doesn't want to get pregnant and stay alone all by herself pending when the man will take her and the kids to the uk, she wants to take in when she has moved to the UK, but then she is scared she might lose him before then as they are already having misunderstandings been that my sister likes hanging out with friends and going clubbing which doesn't go well with the guy.
Now the guy is having double mind on if he can go ahead with the marriage or not, I have adviced her to take in for the man and by dec her dowry will be paid but she is adamant, pls what is the best option for her in this situation?
Take in for this guy now he is in Nigeria and secure him or wait till December and risk loosing him, note he is a very cute guy and every girls dream, my sister also is tired of life and wants to settle down, if she takes in now, by dec her pregnancy will be 3 months, she is also bothered abt wat people will say on why she took in befor she was married to the guy, my parents also especially my dad will frown at it but dey don't know that life has not fair with her and she needs a man to call her own. Should she careless abt my parents and what people will say and take in or wait and do the proper marriage before she takes in?
She is 35 years old with two kids, no other suitor insight too.
Please Drop Your Advice Guyz!
Let's hear from you'll
About The Author