How To Monetize Your Song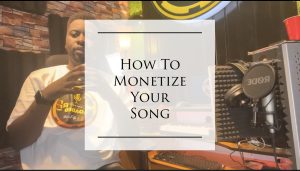 How To Monetize Your Song
Monetization has been a serious point of concern to many upcoming music creatives out there. Here on Mrbloaded we will educate you on several ways to Monetize your song. There are several ways to monetize your song:
How To Monetize Your Song
1. Sell your song:
You can sell your song through various online platforms like iTunes, Amazon, Google Play, and others.
2. Streaming:
You can also make money by streaming your song on platforms like Spotify, Apple Music, Tidal, and others. You'll earn royalties based on the number of streams your song receives.
3. Licensing:
You can license your song for use in TV shows, movies, commercials, and other media. This can provide a significant amount of income.
4. Performances:
You can earn money by performing your song at concerts, festivals, and other events.
5. Merchandising:
You can sell merchandise like t-shirts, posters, and other items related to your song.
6. YouTube:
You can also monetize your song on YouTube by allowing ads to run on your videos. You'll earn money based on the number of views and clicks on the ads.
#facebook #mrbloaded #MusicPromotion #musicproduction #trendingnow
Follow us on instagram :


Follow Us
Follow us on Twitter:


Follow Us
Subscribe to Our YouTube Channel:


Subscribe
Visit our website below for more engaging content.


Visit