Lil Kesh – "All The Way" (Prod. by Young Jonn)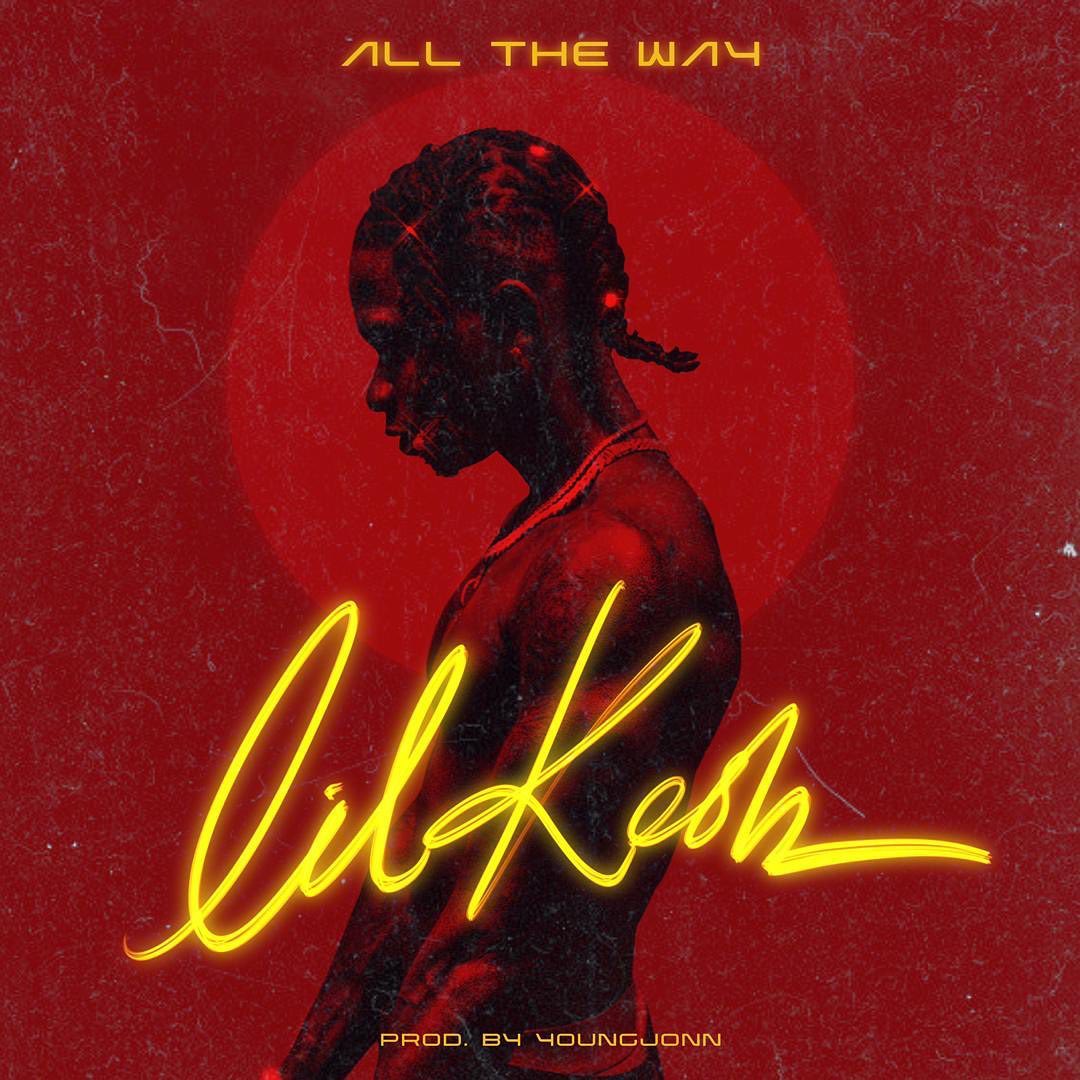 Lil Kesh – "All The Way" (Prod. by Young Jonn)
---
Lil Kesh is Back, Better and Brutal on this new banging record titled "All The Way", produced by Young Jonn.
Multi-talented music act, Lil Kesh unleash a brand new banger he titles "All The Way". Yagi the young street hop artiste who use to rock/burst your speakers and light up all parties/street jams with banging tunes is Back and Hot, so get ready to Turn Up!
Lil Kesh, born Keshinro Ololade, is a young artiste who burst into the limelight in 2014 with the hit song Shoki. Before 'Shoki' he had "Lyrically", a single which made him popular among Nigerian Universities and on the street. Same 2014 he got the biggest recognition when Olamide and Davido jumped on the hit song – 'Shoki' for a Remix. The Remix went further and earned him a wide reach.
Between then and now, Keshi has enjoyed collaborations with major artistes in the Nigerian Music industry.
The versatility and musical style of Lil Kesh is similar to that of Olamide, who raps and sings in his local dialect. However, he was criticized for using too much profanity and for failing to find the right balance in his songs' lyrics. This affected him in 2017/18 after leaving YBNL to establish his own record label YAGI (Young And Getting It)
Mr Yagi since the criticism has been working on himself, sampling different type and tempo of music in order to be better and get back to his days of Shoki and Efijoku among other hits. Well he some love back in 2019 after dropping these two hit singles; 'Nkan Nbe' featuring Mayorkun and 'O Por' featuring Naira Marley. Still trying to hit the nail hard on the head (i.e our speakers and playlist) Lil Kesh went off for months in 2020 after the release of 'Kowope', a song that served as his debut. Now he is back with a banging jam after employing the services of his favourite hit maker, Young Jonn, This time we going 'All The Way'… to the dance floor.
Listen and Download!!!
---