ML MUSIC REVIEW! With Ajoro, Is Oral P The Best Songwriter In The Industry?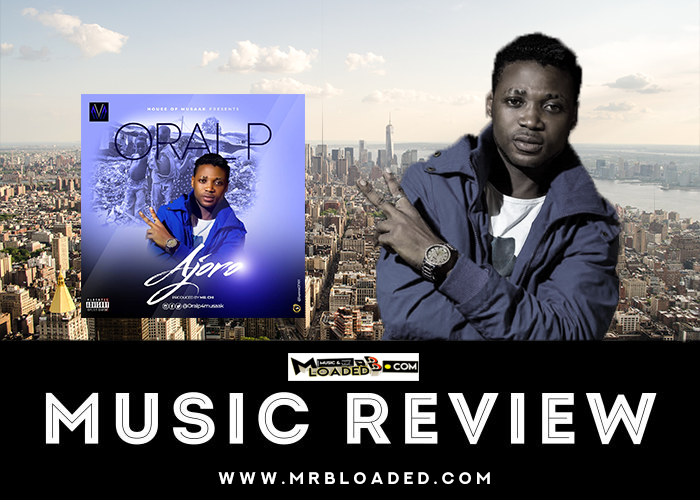 Music Review :- Oral P – Ajoro
---
Ajoro might not be the song of the year, but it's a well-crafted story telling piece from someone who prides himself as a music god — Oral P
With Ajoro, we were in awe of Oral P's stellar song writing. We heard him create a song about the importance of help one another and the joy in good and smooth understanding.
He made reference to the rich men in Nigeria and also emphasising the need to make Nigeria a better place, so the rich and the less privilege can cope living in harmony.
This new song Ajoro is a challenge to all rich people and a call to action on helping one another towards developing the country and making it a better place. The song also further explains the benefit in helping someone.
House of Musaak Singer, Oral P discharged this devoted song which is a follow-up to his past song 'Folake'.
In his words:-
"Ajoro is a simple songs that appreciate mankind and his good works, in kind of situation we face now, we all need each other love to survive, God bless those already doing it and also those this new song will inspire to do more".
The song was Prod. by Mr.chi
Listen to Ajoro here – AJORO
HOM sensation Oral P is one very talented artist who has been crunching the numbers on top digital platforms, doing better than some top artist in the entertainment industry.
Oral P's 'Folake' has been making waves on top radio stations and so many stations, he is just so unique with his style and the video of Folake has more than 70k views on Youtube. His new song Ajoro is already making waves on streaming platforms
With Ajoro, Does This Song Help Establish Oral P As The Best Songwriter In The Industry?
We'll like to hear your thoughts about this song